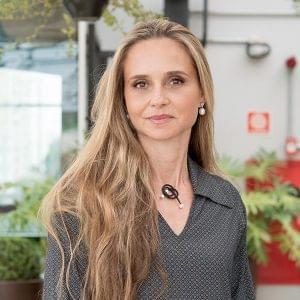 Patrícia Villela Marino, Co-Founder & CEO
Bachelor in Law by Mackenzie University. Patrícia was a guest student in the Philanthropy and Third Sector course at the J. F. Kennedy School of Government, at Harvard University. As CEO of H360, she works to reduce violence, increase transparency and encourage active citizenship in Latin American countries. Patrícia is also the founder of CIVI-CO, a community formed by civic-socio-environmental impact entrepreneurs and third sector organizations. She was also a member of the Global Shapers program founding council, the World Economic Forum, and led the creation of the Latin American Platform on Drug Policy (PLPD), a program supported by former presidents Fernando Henrique Cardoso (Brazil) and César Gaviria (Colombia).
For her work in the third sector, Patrícia won the Humanitarian Award (2020) by the Trust for The Americas (OAS); the XXII Santo Dias Human Rights Award (2018) by the Legislative Assembly of the State of São Paulo; the Humanitarian Award of the Year (2016) by BRAVO and the POWER of Social Impact Award (2011) by the ABC Business Awards.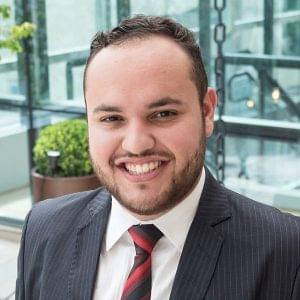 Higor Cauê, Executive Director and Strategies
Supports different legal aspects of Humanitas360 Institute.
Bachelor in Law and postgraduate in Criminal Law and Criminology, Higor was responsible for the institutional relations of the Community Council Criminal Execution Court from Taubaté-SP. He was a member of Fundação Casa Management Board and was the youngest member of the CADCA/UN International Anti-Drug Coalition. He was also part of the Doutor Manoel Pedro Pimentel Foundation – FUNAP's legal assistance program. Implemented the Digital Automation System for Electronic Processes, the "e-SAJ" , at the Penitentiary Progress Center in Tremembé/SP and worked in joint efforts and development of social impact projects for the rehabilitation of former inmates.
At the age of 21, he participated as a negotiator during a prison riot at the Provisional Detention Center in Taubaté (SP). After 30 hours, the 14 hostages were released and no one was injured.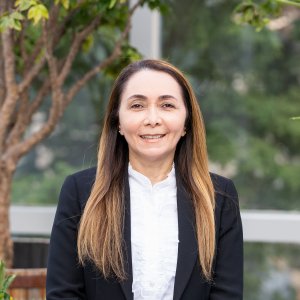 Angela Almeida, Assistant to the President
Angela supports the president and the daily administrative activities, as well as supporting the entire team with all issues regarding operations and logistics.
Angela holds a bachelor's degree in law, and worked at the Brasil Voluntário Institute – in 2001, she was responsible for organizing the UN's Year of the International Volunteer event in Brazil. She served as the assistant to the president at the Museum of Modern Art in São Paulo and of the Itaú Cultural Institute between 2002 and 2019.
Since 2002, she has served as a volunteer in the administrative department at the Community Association Despertar, which offers skilled trade training programs for teenagers and adults in São Paulo.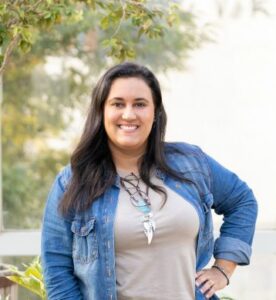 Isabel Cristina Paiva Reis Gonçalves, psychologist
She works as a clinical and social psychologist in H360's programs and projects, especially with the incarcerated, formerly incarcerated and/or in a vulnerable situation.
Bachelor's in Psychology with background in clinical work with the incarcerated and unaccountable population at Custodia Hospital and Prof. André Teixeira Lima Psychiatric Treatment (Franco da Rocha Psychiatric Hospital), participated in consultations and creativity workshops. She worked in the areas of Social and Legal Psychology, associating clinical care with psychological care minimizing the impacts of prejudice and social stigmas, in order to promote better quality of life and mental health.
She loves dance classes, street running and trying new restaurants (but loves Japanese food). She also enjoys going to the beach, hanging out with friends and taking care of her 3 dogs.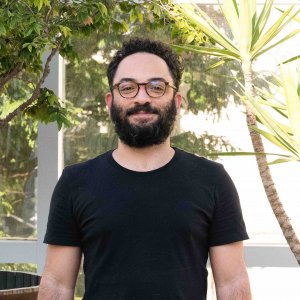 Diego Silveira, Photographer and Videomaker
He supports the Communication Department providing audiovisual, photography and design material.
Graduated in Architecture and Urbanism by FAU-USP, experience in social projects. He has always used audiovisual as a way of working, understanding and intervening in the urban space. He participated in the production of web documentaries, short films and independent documentaries.
Father of a pet, he likes to watch series, read books, draw and take pictures of the city in his spare time.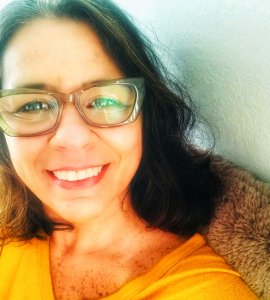 Flavia de Araujo, US Operations Manager
Graduated in Tourism by Faculdades Integradas Hélio Alonso (FACHA). She has 27 years of experience in the hospitality industry between Brazil and the United States.
She started in 1996 as a receptionist and has embraced new challenges throughout her career, holding management positions in hotel operations, sales and revenue departments. Also a translator and experience in event organization and public relations.
Her hobbies are the beach, books and movies.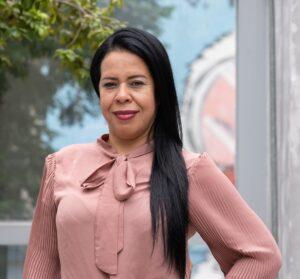 Flavia Maria da Silva, Administrative Assistant
She provides assistance in all functions of the Institute's legal team.
Flavia has played a leading role in the ecosystem of cooperatives for imprisoned women, former prisoners and victims of domestic violence created by the Humanitas360 Institute since its inception in 2018. She chaired the social cooperative installed in the Women's Penitentiary II of Tremembé, in São Paulo's countryside. After 10 years in prison, she is currently on an open regime and is happy with the support she received from H360, since the days in prison to her current reintegration into society. She is a Law student at the Zumbi dos Palmares University.
Flavia likes to make the most of her time with the family, because, for her, every minute with them is now precious.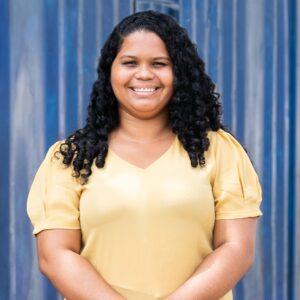 Mayana Costa Silva, Project Supervisor in Maranhão
She supervises projects and organizes the cooperative created by H360 in São Luís, Maranhão, in addition to providing support with logistical and operational issues.
She holds a Bachelor's Degree in Law from CEUMA University and is a graduate student in Tax Law from FESP. She was a conciliator and mediator at the Maranhão State Court of Justice, acting in the hearings of the Judicial Center for Conflict Resolution and Citizenship (CEJUSC) of the District of São Luís. Since 2019, she has been a conciliator and voluntary mediator for the same court. Mayana is also a member of the Constitution, Democracy and Fundamental Rights Study and Research Group.
She loves organization and working with projects aimed at human dignity. In her free time, Mayana likes to read, watch series and enjoy the beach.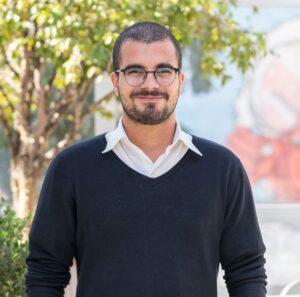 Gabriel Ferreira Silva, Legal Intern
He provides the executive management with support in all legal activities.
Gabriel has a technical degree in Legal Services from the Paula Souza Institute and, from 2020 to 2021, studied History at the University of São Paulo. Since 2022, he has been a student at the Faculty of Law at the same university, where he is part of its Center for Research and Extension on Penalty and Criminal Execution.
Born in Sorocaba, Gabriel enjoys reading Brazilian literature, listening to true crime podcasts and attending cultural shows.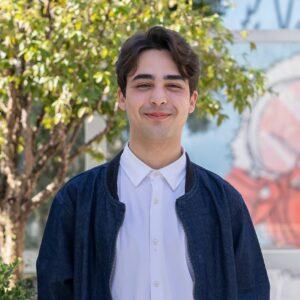 Paulo Henrique Guedes Pereira, Legal Intern
He provides the executive management with support in all legal activities.
Paulo has a technical degree in Informatics from the Federal Institute of Education, Science and Technology of the South of Minas Gerais. He currently studies Law at the University of São Paulo.
In his spare time, Paulo likes to read a good book and go somewhere quiet.
HUMANITAS360 INSTITUTE BOARD
Chairperson
Fernando Henrique Cardoso
HUMANITAS360 – BRAZIL
Adilson dos Santos Júnior (Ad Júnior)
Adriana Szasz Franco
Francisca Rodrigues Pereira
Jozivânio Santos Santana (Em artes: Jô Santana)
Hélio Santos
Marcelo Tristão Athayde de Souza
Pedro Barbosa
Reginaldo Gabriel de Lima
Ricardo Villela Marino
Roberta Anchieta Silva
Sandro Magaldi
Sérgio Cunha Valente
Viviane Falcão
FISCAL BOARD
Alessandro Tomasi
Márcio Novaes Cavalcanti
Cleide Aparecida Vitorino
Lucilene Silva Prado
Márcio Novaes Cavalcanti
HUMANITAS360 – USA
Alejandro Ramirez Magana
Andrés Velasco
Benito Baranda
Brian Winter
César Gaviria
Emilio Lozoya
Enrique Acevedo
Erin Trapp
Gael Garcia Bernal
John Hickenlooper
Jorge Quiroga
Juan Manuel Galán Pachon
Luiz Alberto Moreno
Miriam Hyman
Moises Naim
Oscar Naranjo
Pedro Alonzo
Raquel Peyraube
Ricardo Hausmann
Ricardo Lagos
Salvador Paiz
Stanley Motta
DIRECTORS OF THE BOARD (EXECUTIVE BOARD)
Alan Fleischmann
Patrícia Villela Marino
Paulo de Rezende
Ricardo Villela Marino
William Heuseler