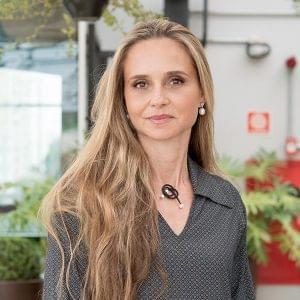 Patrícia Villela Marino, Co-founder and President
Patrícia leads H360's day-to-day activities, defining our strategy, working in the field with our partners and collaborators, and forging partnerships with public institutions, private companies and civic-social entrepreneurs in order to achieve common objectives.
Patrícia holds a law degree from Mackenzie University, was invited as a guest student in the course on Philanthropy and the Third Sectors at the J.F. Kennedy School of Government at Harvard University. She is a founding member of the Global Shapers advisory board of the World Economic Forum and created the São Paulo hub. She led the creation of the Latin American Platform on Drug Policy (PLPD). Patrícia is a member of the Advisory Board of Ruth Cardoso Center. She also participated of the Executive Board of the Biennial of Americas at the invitation of ex-governor of Colorado John Hickenlooper, and of the Managing Board of the Secretariat of Social Assistance and Development of the City of São Paulo. Patrícia is the co-founder of CIVI-CO as well, a work space that brings together civic-social entrepreneurs.
Mother to Daniel, Patrícia is a civic-social entrepreneur committed to her country and to the cause of spreading the culture of collaboration.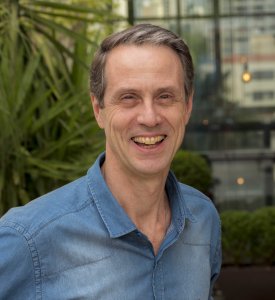 Marcelo Gugliotti, Director of Planning and Finances
Marcelo Gugliotti has a degree in Mathematics from Pontifical Catholic University of São Paulo (PUC-SP) and studied Banking (Administration of Financial Institutions) through the continuing education program of Getúlio Vargas Foundation (FGV-SP).
He has more than 30 years of experience managing financial and administrative areas of banks, industries and consulting companies. For four years he worked as a financial manager and auditor at Amigos do Bem, a philanthropic institution that made he fall in love with the third sector.
Grateful to God for all he has and for his two beloved children and friends (Nícolas and Enzo), he loves his soccer team, likes to ride his bicycle around the world, as well as practicing other sports. Gugliotti is also Italian and loves his second hometown, Rivarone.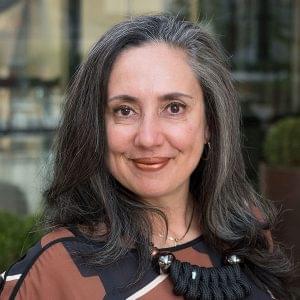 Magnólia Costa, Director of Institutional Relations
Magnólia supports H360's president in managing the institute's relationships with governments, private companies, institutions, civic-social organizations and influencers.
An essayist, translator, art critic, art curator and professor of art history, she holds a doctorate degree in philosophy from the University of São Paulo. Magnólia has also taught at the Modern Art Museum (MAM) of São Paulo since 2000, where she served as the head of Institutional Relations for 10 years.
She recently adopted two cats that usually steal snacks from her purse while she gets ready for work in the mornings.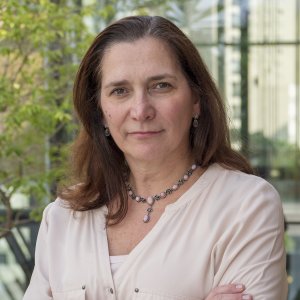 Maria Pestana, Chief of Business Development and Partnerships 
Maria Pestana is graduated in Communications at Mackenzie University and post-graduated at the School of Visual Arts in New York. 
Worked for 30 years in big Brazilian advertising agencies, such as DPZ, DM9/DDB, and Lew'Lara. Throughout these years she gathered thorough knowledge in building great brands, on digital communication, on company fusions, strategic planning, and business amplification. Her clients include Sadia, Itaú, Credicard, Vivo, Johnson&Johnson, Parmalat, Bunge, americanas.com, Shopping Iguatemi, Vale do Rio Doce, Cacau Show, and others. 
Nowadays she dedicates herself to Humanitas360 and Civi-co, both companies that aim at businesses with social impact, committed to uniting more and more the civil society, bringing it closer to Brazil's social issues.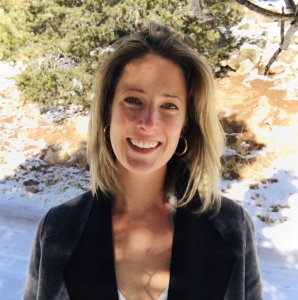 Paula Creevy, US Operations Manager
Paula is responsible for identifying, developing, and launching new strategies to advance the growing mission of Humanitas360 in the United States.
Born and raised in Boulder, Colorado, Paula Creevy studied business, French and Sociology at the University of Colorado. Her interest in international politics and diplomacy took her very briefly to the Institut de Sciences Politiques in Paris. She has also lived in Mexico City, where she managed a business English school, working with a team of teachers and designing new programs— including one specifically tailored to public speaking for executives. She moved to the Aspen area in 2012. Her most recent work has included collaboration with scientists, policy-makers, climate experts and philanthropists from all over the world through a climate change mitigation prize. She is proud to have been able to work so closely with such a diverse and respected group of these brilliant leaders.
In her free time, Paula paints abstract art, writes poetry and short stories, and loves to be outside.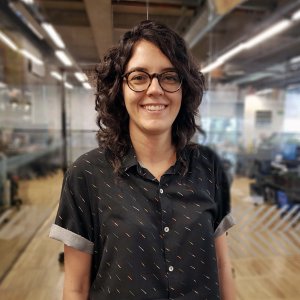 Paula Carvalho, Communications Manager
Responsible for the Communication in Humanitas360, media actions, and press relationship.
As a journalist she worked in the newspaper Estado de S. Paulo and in the magazine Bravo!. She is also a social scientist, graduated from the University of São Paulo, and currently concludes her Master's degree in Sociology, researching the initial moments of rap in São Paulo.
She likes to cook and eat, to go out with friends and talk about music. She is to be found almost every day at a different concert.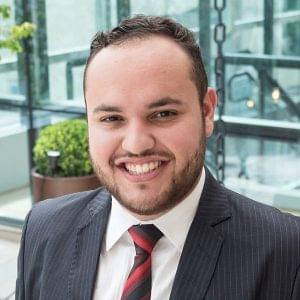 Higor Cauê de Souza Oliveira, Legal Manager
Higor's role focuses on regarding the legal matters connected to our work.
He holds a law degree, and has a postgraduate certification in Criminal Law and Criminology. Higor was responsible for the institutional relations of the Criminal Court Community Council of Taubaté, São Paulo. He participated in the Managing Board of Casa Foundation and was the youngest member of the International Anti-Drug Coalition (CADCA/UN). Moreover, he participated in the program of legal assistance of the Doutor Manuel Pedro Pimentel Foundation (FUNAP). Higor implemented the Digital Automation System of Electronic Processes ("e-SAJ") at the Center of Penitentiary Progression in Tremembé, São Paulo, and worked in task forces and in the development of social impact projects, which focused on reintegration of ex-inmates.
At 21 years of age, Higor worked helping the negotiations during a prison riot at the Center for Temporary Incarceration in Taubaté, São Paulo. After 30 hours, 14 hostages were let go and and nobody got hurt.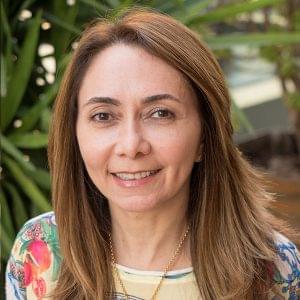 Angela Almeida, Assistant to the President
Angela supports the president and the daily administrative activities, as well as supporting the entire team with all issues regarding operations and logistics.
Angela holds a bachelor's degree in law, and worked at the Brasil Voluntário Institute – in 2001, she was responsible for organizing the UN's Year of the International Volunteer event in Brazil. She served as the assistant to the president at the Museum of Modern Art in São Paulo and of the Itaú Cultural Institute between 2002 and 2019.
Since 2002, she has served as a volunteer in the administrative department at the Community Association Despertar, which offers skilled trade training programs for teenagers and adults in São Paulo.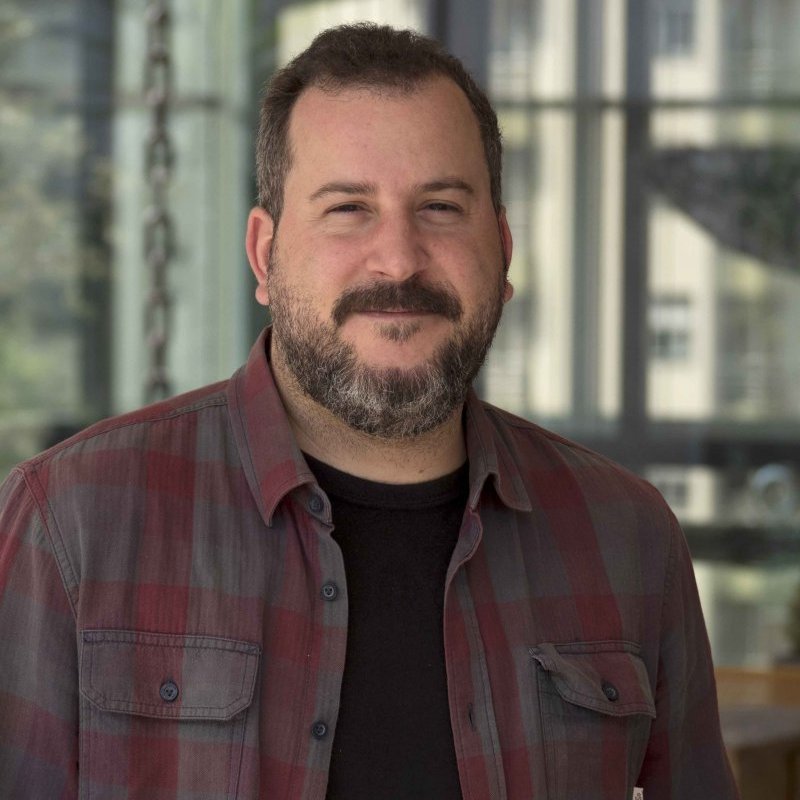 Lucas Barreto, Video Designer
Lucas is in charge of capturing, scripting, editing and finalizing our video productions, as well as our photography, and supporting the communication department in the management of our social media.
He is a professional with broad experience in the direction of photography and camera operation for audiovisual projects for documentaries, TV series, advertising videos and institutional videos. Director of photography for feature-length documentaries: Krenak; 1976 – O Ano da Invasão Corinthiana; Futuro do Pretérito: Tropicalismo Now!; Carne, Osso; and Duplo Território.
Lucas plays an alfaia drum in a Maracatu band on the weekends, frequents the cinema and enjoys hitting the road whenever he can.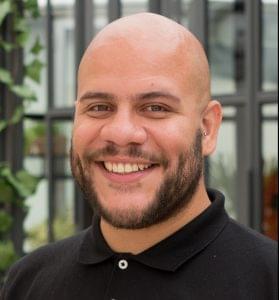 Felipe Freitas, Financial Assistant
Felipe supports the Director of Planning and Finance in managing and controlling the organization's budget. He is also responsible for carrying out all activities related to the financial administration of the organization.
He holds a bachelor's degree in business administration and a specialization in Finance and Human Resources. Felipe's experience includes roles in administration, finance, credit assessment and human resources. Experienced in customer service, he also enjoys working with both internal and external clients as well as third-party service providers.
Felipe enjoys watching movies, TV series, attending Geek events such as CCXP, anime friends and cosplay meet ups. He loves Marvel and DC Comics. Anime is his great passion.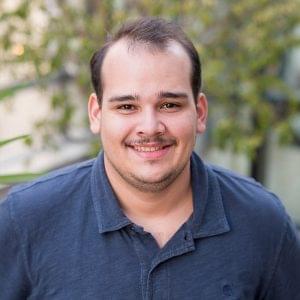 Leonardo Gomes Stralla, Operations Assistant
Leonardo supports the Director of Planning and Finance as well as the Planning Manager in the institute's daily activities.
He is currently pursuing a bachelor's degree in business administration with an emphasis in foreign trade from the Mackenzie Presbyterian University. Prior to coming to Brazil, he worked as a sales supervisor in Caracas, Venezuela. In Brazil, prior to joining H360, he worked as an administrative assistant and as a driver.
Originally from Venezuela, Leonardo has lived in Brazil for the past five years. He speaks Portuguese well, but misses arepas and malt drinks from his homeland.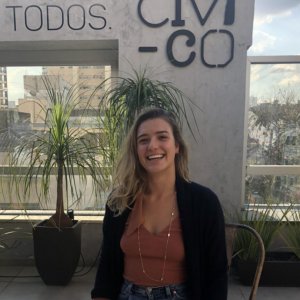 Constanza Hasselmann, Intern (June to August 2019)
During three months, Constanza Hasselmann supported the project team "Entrepreneurship Behind and Beyond Bars" as an intern. She participated in weekly visits to the female detainees in Tremembé, providing assistance to cooperative members. She also structured the "Course H360" which will be implemented in cooperative programs to improve their technical capacity and entrepreneurial skills.  
Constanza Hasselmann is a student at Stanford University on Sociology's data, markets and management track with a minor in human rights. She is passionate about women's rights, education and criminal justice reform. She is a representative for the Haas Center for Public Service and is Co-Vice President of BASES' Social Impact Team, the premier business and entrepreneurship organization for undergraduate students. In a Stanford Law School Policy Practicum, Constanza organized a design thinking workshop and created a website for innovative human rights nonprofit leaders to improve their advocacy strategies.
She was born in Rio de Janeiro, Brazil, grew up in the Washington, D.C. area and now lives in California.
HUMANITAS360 INSTITUTE BOARD
Chairman
Fernando Henrique Cardoso
HUMANITAS360 – BRAZIL
Adriana Szasz de Franco
Alessandro Claudio Lazzari Tomasi
Cézar Henrique Alves
Marcella Fraga Rocha Marcílio
Marcelo Tristão Athayde de Souza
Ricardo Marino
Rodolfo Henrique Fisher
Sérgio Cunha Valente
HUMANITAS360 – USA
Alejandro Ramirez Magana
Andrés Velasco
Brian Winter
César Gaviria
Emilio Lozoya
Enrique Acevedo
Gael Garcia Bernal
John Hickenlooper
Jorge Quiroga
Juan Manuel Galán Pachon
Luiz Alberto Moreno
Miriam Hyman
Moises Naim
Oscar Naranjo
Pedro Alonzo
Raquel Peyraube
Ricardo Hausmann
Ricardo Lagos
Salvador Paiz
Stanley Motta