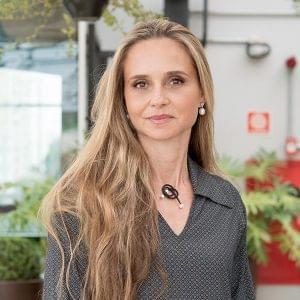 Patrícia Villela Marino, Co-founder and President
Patrícia leads H360's day-to-day activities, defining our strategy, working in the field with our partners and collaborators, and forging partnerships with public institutions, private companies and civic-social entrepreneurs in order to achieve common objectives.
Patrícia holds a law degree from Mackenzie University, was invited as a guest student in the course on Philanthropy and the Third Sectors at the J.F. Kennedy School of Government at Harvard University. She is a founding member of the Global Shapers advisory board of the World Economic Forum and created the São Paulo hub. She led the creation of the Latin American Platform on Drug Policy (PLPD). Patrícia is a member of the Managing Board of the Secretariat of Prison Administration of the State of São Paulo and of the Advisory Board of Ruth Cardoso Center. She also participated of the Executive Board of the Biennial of Americas at the invitation of ex-governor of Colorado John Hickenlooper, and of the Managing Board of the Secretariat of Social Assistance and Development of the City of São Paulo. Patrícia is the co-founder of CIVI-CO as well, a work space that brings together civic-social entrepreneurs.
Mother to Daniel, Patrícia is a civic-social entrepreneur committed to her country and to the cause of spreading the culture of collaboration.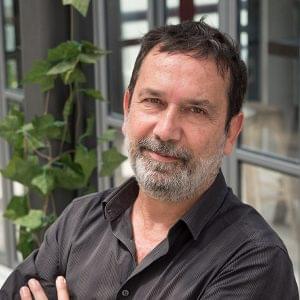 Ricardo Anderáos, Vice-president of Operations
Ricardo coordinates our team and partners that directly work with our projects, communication and works with fostering the different levels of social impact by Humanitas360.
Journalist, social entrepreneur and environmentalist. Ricardo was an international correspondent for Folha de S. Paulo, a technology columnist for Carta Capital magazine, technology editor for O Estado de S. Paulo and editorial director of Metro newspaper. A specialist in digital platforms, he was a webmaster for the UOL portal, digital division director at MTV Brazil, social media director at Abril Group and editorial director of The Huffington Post Brazil. He holds a doctorate degree in Social History from the University of São Paulo. He serves as an advisor of Greenpeace Brazil, and represented environment NGOs at the State Council for the Environment of São Paulo. Before joining H360, he served as the vice-president of innovation for Latin America at Ashoka.
He divides his time between São Paulo and Ilhabela, where he lives in the jungle and produces tree seedlings of trees typically found in the Atlantic Rainforest. Ricardo dedicates his free time to his children, trees, playlists, books, favorite television series and to beer tasting with his friends.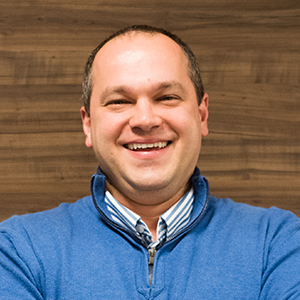 Alessandro Tomasi, Director of Planning and Finance
Alessandro is part of the planning and managing committee of our projects, and is involved in defining our internal policies and planning as well as coordinating our budget and financial management of both H360 offices, in Brazil and in the US.
He holds a bachelor's degree in business administration and accounting, as well as an MBA in Project Management and Economic Feasibility from Fundação Getúlio Vargas (FGV). For 16 years, Alessandro worked in international companies present in a wide range of industries. He has solid experience in accounting, financial consultancy and tax management.
He enjoys to hang out with his family, attend church and watch movies.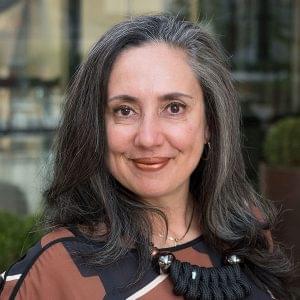 Magnólia Costa, Director of Institutional Relations
Magnólia supports H360's president in managing the institute's relationships with governments, private companies, institutions, civic-social organizations and influencers.
An essayist, translator, art critic, art curator and professor of art history, she holds a doctorate degree in philosophy from the University of São Paulo. Magnólia has also taught at the Modern Art Museum (MAM) of São Paulo since 2000, where she served as the head of Institutional Relations for 10 years.
She recently adopted two cats that usually steal snacks from her purse while she gets ready for work in the mornings.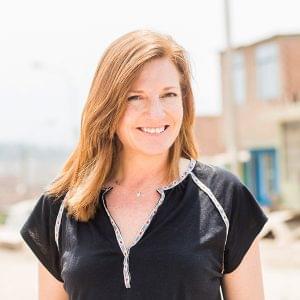 Sue Edmonds, Operations Manager (USA)
Head of the Humanitas360 Institute's US office, she supports our actions in the country and institutional partnerships with government, universities, civic-social entrepreneurs and local research institutions.
Born in Australia, she studied Fine Arts in Melbourne, before leaving to travel the world.  In the years since she has visited more than 40 countries and had the opportunity to witness first hand many different cultures. From 2005 – 2018 she was owner, president and creative director of the Mélange Collection. During that time the company grew from a start-up into large wholesale, manufacturing, and distribution business. She brings her experience as an entrepreneur, business owner, and designer to enrich the H360 team.
She loves traveling, skiing and long walks through the mountains of Colorado along with her husband and her dog.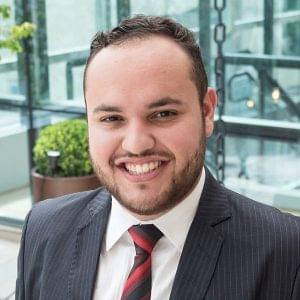 Higor Cauê de Souza Oliveira, Legal Manager
Higor's role focuses on regarding the legal matters connected to our work.
He holds a law degree, and has a postgraduate certification in Criminal Law and Criminology. Higor was responsible for the institutional relations of the Criminal Court Community Council of Taubaté, São Paulo. He participated in the Managing Board of Casa Foundation and was the youngest member of the International Anti-Drug Coalition (CADCA/UN). Moreover, he participated in the program of legal assistance of the Doutor Manuel Pedro Pimentel Foundation (FUNAP). Higor implemented the Digital Automation System of Electronic Processes ("e-SAJ") at the Center of Penitentiary Progression in Tremembé, São Paulo, and worked in task forces and in the development of social impact projects, which focused on reintegration of ex-inmates.
At 21 years of age, Higor worked helping the negotiations during a prison riot at the Center for Temporary Incarceration in Taubaté, São Paulo. After 30 hours, 14 hostages were let go and and nobody got hurt.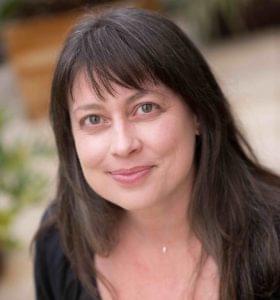 Fernanda Danelon, Communications Manager
Fernanda is responsible for all our communications and public relations activities, from working with the press to managing our social media strategy.
She is a journalist focusing on culture and lifestyle, collaborative economy, and digital communities. Prior to joining H360, she served as an editor for Trip Magazine and for the Trip Transformadores Award. Fernanda also worked as an editor for the Culture and Entertainment section of Metro newspaper, worked as a reporter and host of the show Vitrine at TV Cultura. She was also a producer and editor for MTV Brasil, Band TV, Trianon TV AM, Claudia magazine, Exame magazine, O Estado de S. Paulo, Harper's Bazaar magazine, among others.
Fernanda has two children, two cats, two dogs, and loves getting her hands dirty with producing fertilizers with organic residues and creating urban vegetable gardens.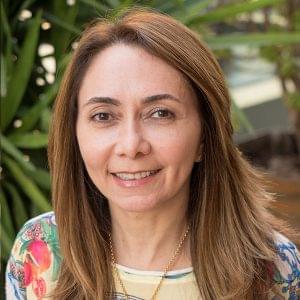 Angela Almeida, Assistant to the President
Angela supports the president and the daily administrative activities, as well as supporting the entire team with all issues regarding operations and logistics.
Angela holds a bachelor's degree in law, and worked at the Brasil Voluntário Institute – in 2001, she was responsible for organizing the UN's Year of the International Volunteer event in Brazil. She served as the assistant to the president at the Museum of Modern Art in São Paulo and of the Itaú Cultural Institute between 2002 and 2019.
Since 2002, she has served as a volunteer in the administrative department at the Community Association Despertar, which offers skilled trade training programs for teenagers and adults in São Paulo.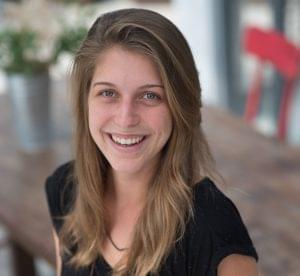 Luíza Matravolgyi, Video Designer
Luíza is responsible for all the video recording, script writing, and editing of videos and photographs of our organization. She also supports the Communications Manager in managing H360's social media channels.
She holds a bachelor's degree in Audiovisual Studies from the University of São Paulo (USP). As a photographer and filmmaker, she traveled to Marajó Island to work on a project with the team of the D-Lab at Massachusetts Institute of Technology (MIT). Alongside the Beira Rio community, she also produced video for the C-Lab project from the Technological Institute of Aeronautics (ITA), and also participated in the production of the documentary "Scholas" in Port Prince, Haiti. Luíza also worked as a direct sound technician for the feature film "Fôlego" and as a microphone technician for the film "Montaña Blanca". At H360, she received the "Nelson Mandela" award from the United Nations during the organization's first Video Contest in 2017.
She travels to see the ocean every month. Her dream: to be a photographer for National Geographic.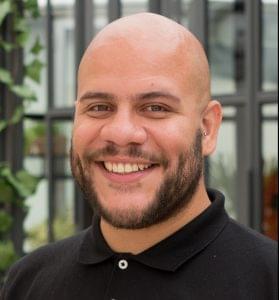 Felipe Freitas, Financial Assistant
Felipe supports the Director of Planning and Finance in managing and controlling the organization's budget. He is also responsible for carrying out all activities related to the financial administration of the organization.
He holds a bachelor's degree in business administration and a specialization in Finance and Human Resources. Felipe's experience includes roles in administration, finance, credit assessment and human resources. Experienced in customer service, he also enjoys working with both internal and external clients as well as third-party service providers.
Felipe enjoys watching movies, TV series, attending Geek events such as CCXP, anime friends and cosplay meet ups. He loves Marvel and DC Comics. Anime is his great passion.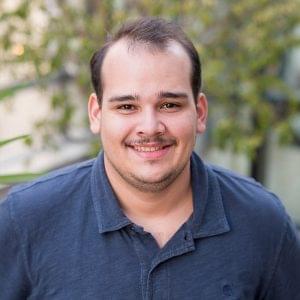 Leonardo Gomes Stralla, Operations Assistant
Leonardo supports the Director of Planning and Finance as well as the Planning Manager in the institute's daily activities.
He is currently pursuing a bachelor's degree in business administration with an emphasis in foreign trade from the Mackenzie Presbyterian University. Prior to coming to Brazil, he worked as a sales supervisor in Caracas, Venezuela. In Brazil, prior to joining H360, he worked as an administrative assistant and as a driver.
Originally from Venezuela, Leonardo has lived in Brazil for the past five years. He speaks Portuguese well, but misses arepas and malt drinks from his homeland.
HUMANITAS360 INSTITUTE BOARD
Chairman
Fernando Henrique Cardoso
HUMANITAS360 – BRAZIL
Adriana Szasz de Franco
Cézar Henrique Alves
Durval Borges Morais
Marcella Fraga Rocha Marcílio
Marcelo Tristão Athayde de Souza
Ricardo Marino
Rodolfo Henrique Fisher
Sérgio Cunha Valente
HUMANITAS360 – USA
Alejandro Ramirez Magana
Andrés Velasco
Brian Winter
César Gaviria
Emilio Lozoya
Enrique Acevedo
Gael Garcia Bernal
John Hickenlooper
Jorge Quiroga
Juan Manuel Galán Pachon
Luiz Alberto Moreno
Miriam Hyman
Moises Naim
Oscar Naranjo
Raquel Peyraube
Ricardo Hausmann
Ricardo Lagos
Salvador Paiz
Stanley Motta